When I was at my parents' house last week, a Land's End catalog caught my eye. The prices were so good that I decided to order a few items.
This black watch plaid tunic is a flattering update to the traditional oxford shirt. It looks so cute with leggings, and I love that I don't have to worry about gapping buttons when I sit down!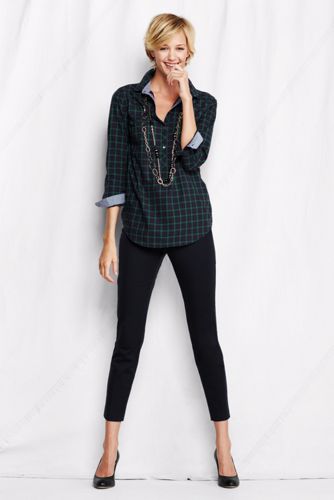 This black plaid flannel tunic is my favorite that I ordered. It is SO soft and cozy. It feels like pajamas but looks great.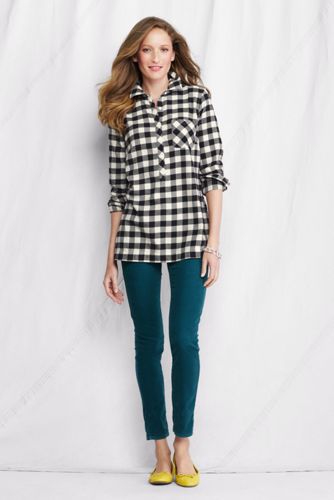 Land's End carries puffy vests in a myriad of colors. I ordered this green puffy vest, but I am returning since it was too big. Definitely size down.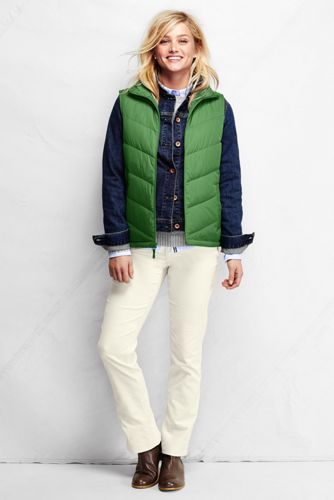 These haircalf loafers look great in the pictures, but they are not comfortable at all. In about 10 seconds of trying them on, I knew they would be nothing but blisters. No amount of chic makes hurting feet worthwhile.
While we're on the topic of Land's End, I can't believe I am saying this, but I actually prefer the Land's End Canvas totes to LL Bean's Boat and Totes. They are a little softer and just feel better. Blasphemy, I know.
If you are on the hunt for some classic, casual pieces, check out
Land's End
!