Enamel spatterware is a great example of classic Americana. Like so many women of their generation, great-grandmothers on both sides of my family collected it. I see it often when I am out "hunting," but admittedly, it reads a bit rustic/ primitive, which isn't really my style.
However, if you look at the design in the abstract, it is actually quite modern and fresh. I think the reason for its primitive association has to do with the shapes of the pieces as opposed to the pattern itself.
For instance, these plates and bowls would look so current on a table today.
On the other hand, the pitchers, coffee pots, etc all seem a bit rustic and old-fashioned.
Spatterware is made of metal coated with enamel, which I think would be very child-friendly. We actually don't own a single plastic plate- I just can't stand the thought of opening my cabinet to see a stack of brightly colored plastic tableware, complete with knife marks, gah! But I'm thinking of purchasing some spatterware as a chic, relatively unbreakable, child-friendly alternative to ceramic/ porcelain.
How cool is this set? I'm so close to purchasing it- you know I love the red and turquoise colors!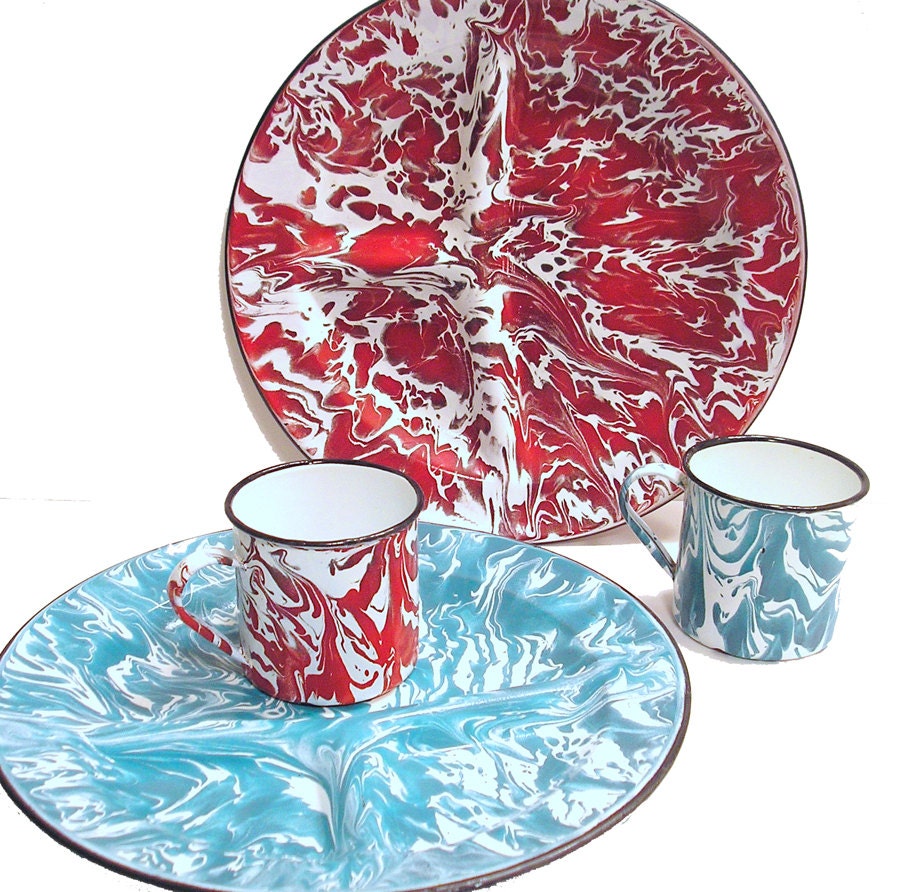 I might have to give it a try! Do you own any spatterware?