I hope all of you had a wonderful Christmas and are gearing up to start the new year. I can't believe it's almost 2013. 2013 should be an exciting year for us, as baby #3 is set to arrive this spring. More on that to come!
I love using "something old" in every room. I have thought for a while that my kitchen was missing something old.
My breakfast room
has a vintage tole chandelier and settee, but it is a little trickier to incorporate something vintage into the kitchen itself.
If you are like me, you probably have a few silver ice buckets sitting around. They are so versatile, as you can use them on your bar when entertaining or to hold a beautiful flower arrangement.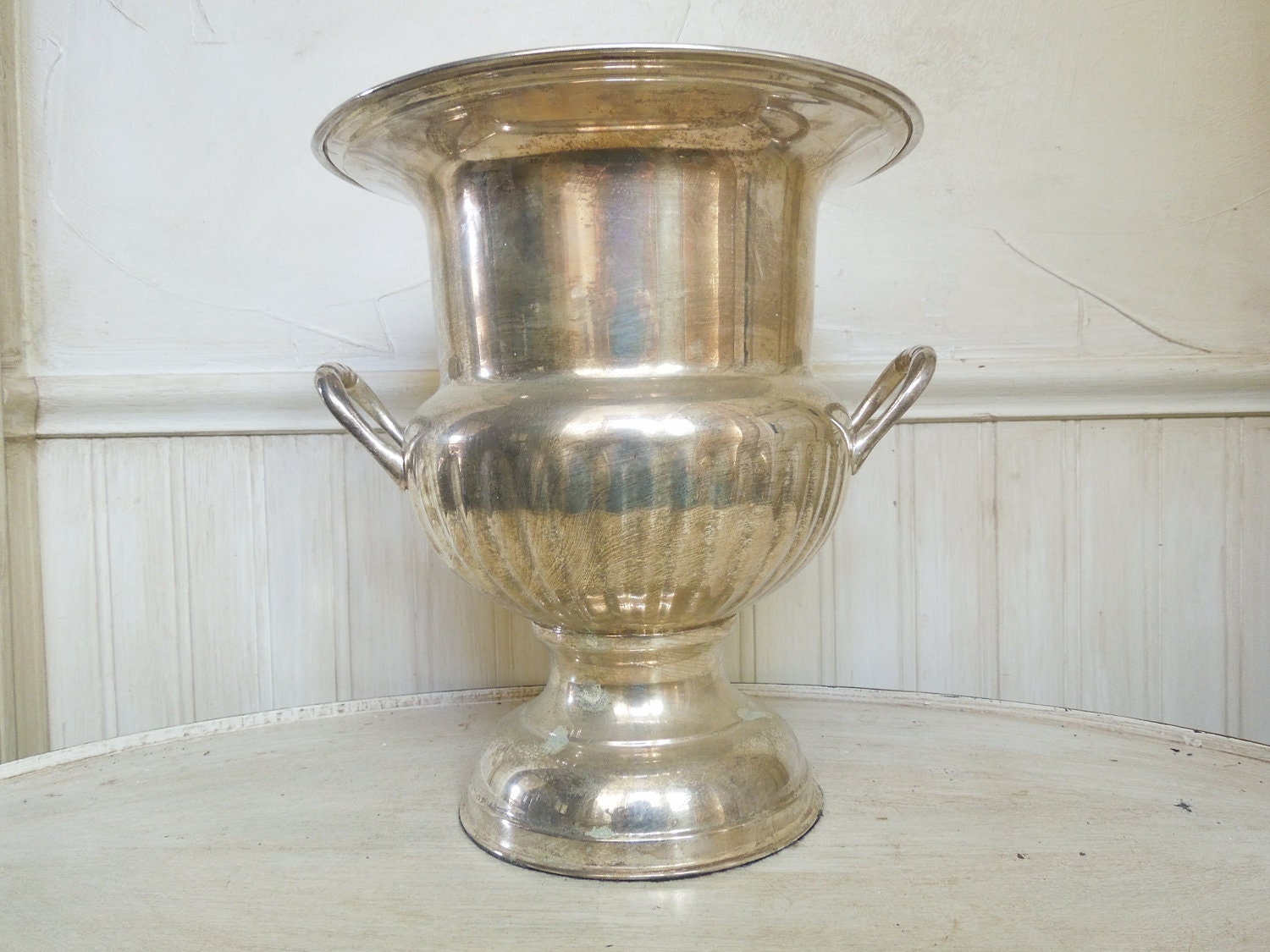 As I was cooking over the holidays, I started thinking about the sad state of my kitchen utensil holder. Boring and black. I think it was a free gift with purchase when I bought my pots and pans. Sad!
I quickly moved all of my utensils over to it, and I love the result! The ice bucket adds "something old" to my kitchen as well as an unexpected touch of glamour.
Do you use any pieces in an unexpected way?