I stopped in to Target yesterday to check out the Threshold line that everyone has been talking about. I wasn't blown away by anything Threshold, but I was impressed by something I "spotted" in the clothing department.

Target version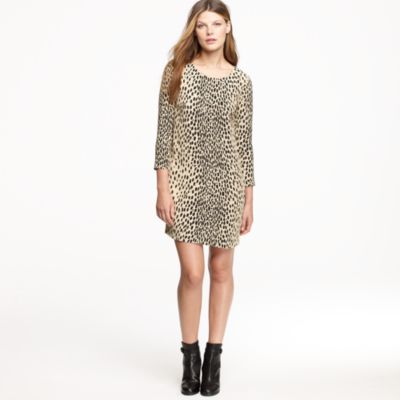 JCrew version
Forget the little string thing pictured around the waist of the Merona version, and wear it as a shift. It is really cute, I promise. And under $28. It is made of rayon but looks and feels like chiffon.
Get it!!
Charlotte readers, the Midtown store had one size Medium left, but that was all. You might do well to just order your normal size online.