It's back to reality after spending a beautiful weekend in the mountains. The leaves were gorgeous, and it really felt like Fall. As soon as we planned to go to the mountains, I immediately started checking Asheville Craigslist to see if there was anything I needed to bring back with me. I spotted some great things.
Like this pagoda china cabinet:
And this faux bamboo hutch.
But they were too large to fit in my car.
But as I was browsing, something else that caught my eye was someone selling some unusual brass animals. I immediately called the lady on the phone, and she said she had a whole box full of brass pieces she could show me. I didn't really want to tell her I was coming from Charlotte (sellers in smaller towns often start inflating prices for "city folk"), but I knew I wanted to see what she had for sale.
She and I decided to meet at a McDonald's just off the interstate, on our way up to the mountains. It was night-time, so she said she would bring a flashlight. That's normal, right?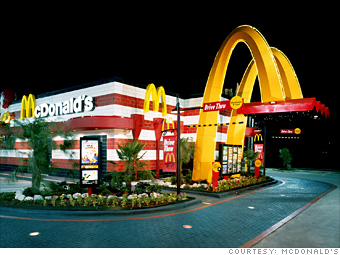 My patient husband and not-so-patient children would sit in the car while I sifted through the lady's box of brass.
The lady finally arrived, alongside her husband, driving an old white Crown Victoria with Texas tags. It was starting to feel a little sketchy (as if a CL transaction in a McDonald's parking lot isn't already a bit sketchy).
When the lady opened her trunk and started to wave around the flashlight, I cautiously peered in (not sure what I would see) and soon realized that she was grossly understating her inventory when she said she had A box of brass. More like an entire trunk full. I wish I had taken a picture, but I couldn't dare compromise my buying integrity this early on in the transaction!
While my family sat in our car, anxious to get to the house, the lady and her husband proceeded to set up an entire retail display of brass objects on the trunk and roof of the Crown Vic. In the middle of the McDonald's parking lot. This is one of those times when my husband thinks my vintage obsession is a little crazy. He might be right. I wish I had a picture of the display, but it was pitch-black dark and, once again, I was too nervous to take any pictures.
Unfortunately, the owners of the Crown Vic were TOUGH negotiators, and while there were tons of pieces I wanted to purchase, I could only afford a few.
So I left the parking lot with a small but beautiful brass menagerie that included some rare pieces that I never see elsewhere- birds, parrots, giraffes, and a huge cabochon fly.
Have you ever been involved in a crazy (legal!) buying transaction?!