There is something so quintessentially "Fall" about the fox hunt. I love finding vintage fox hunt pieces at estate sales- there was recently an estate sale here that had a fabulous huge brass fox doorknocker, but sadly I missed it by about 5 minutes! 
Accessorizing with fox details is a wonderful way to make a room or outfit feel like Fall.
Wouldn't these highball glasses be a fun addition to a bar?
This leather belt strap with a brass fox closure would perfectly pair a fitted white oxford shirt, skinny jeans, and tall equestrian style boots. Did I mention that it is only $17?
Set a pretty Fall table with Wedgwood's Hunt Scene dinnerware.
Tory Burch made a fab pair of gold stud fox earrings for Fall.
I need this sweater for fall. Pair it with skinny jeans, riding boots, and a quilted vest.
This pair of vintage fox bookends is a chic addition to any bookshelves.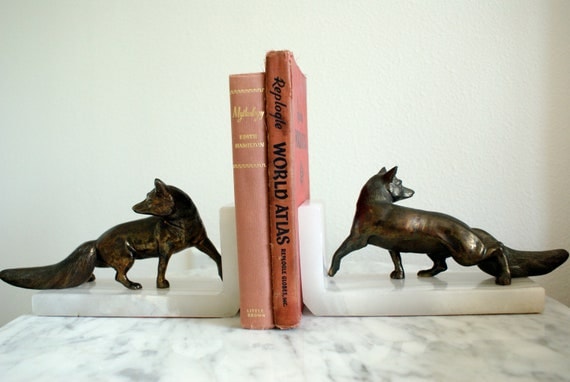 Have you seen any fox accessories lately that you love?