An oriental rug is the perfect way to soften and add color to a kitchen. They also add a level of sophistication that you do not find with typical "kitchen mats." Kitchens are usually the least colorful room in the house, so a pretty oriental rug can really be a focal point. Kitchens are also full of hard surfaces like granite, marble, wood, and stainless steel, so an oriental rug brings a necessary softness and warmth to the room. Also, if you have one in your home, you know they are great for hiding stains.
It may seem a bit indulgent to buy an oriental rug for a kitchen, but one thing I have found is that oriental rugs have such a varied and complex color scheme that they are extremely versatile. Placing one in a certain room brings out completely different colors in the rug than in another room. So you can easily move them from room to room if you should ever tire of it.
You often see oriental rugs with red in them at estate sales. You might keep walking, thinking red isn't your color, but red rugs look great in a kitchen, even if you would not use red in another room in your house. Let's take a look.
Lonny via Apartment Therapy
Image via From the Right Bank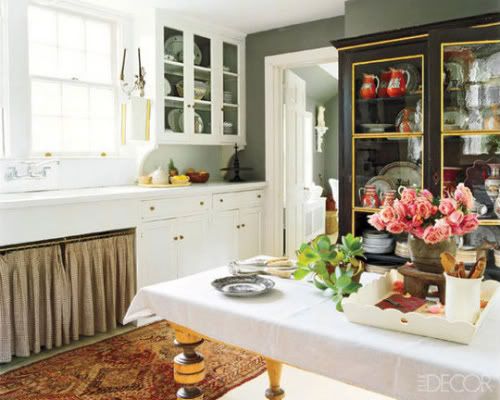 via Elle Decor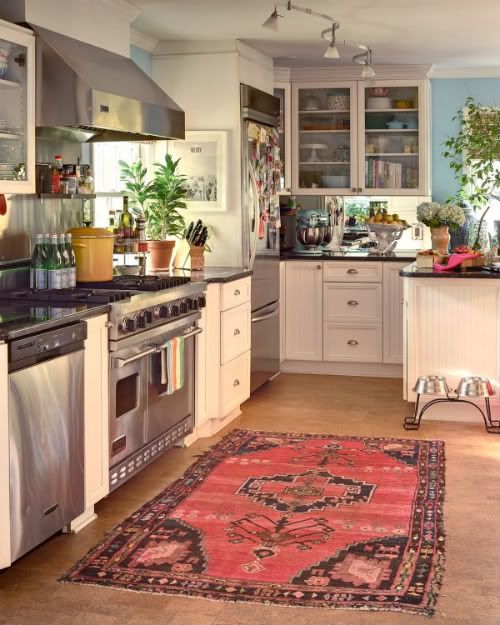 Jamie Meares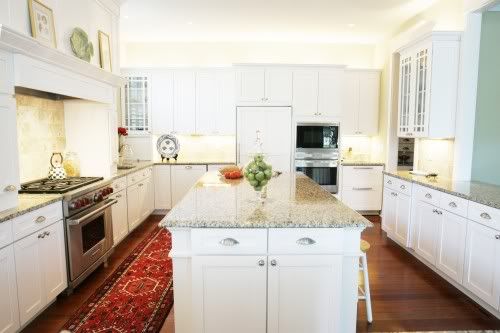 Do you have an oriental rug in your kitchen?