For the first time this year, we sat outside last night with our little boy and watched the lightning bugs (that's fireflies to folks south of Tallahassee and north of the MDL) lighting up our backyard. You know you are obsessed with interior design when watching bugs makes you think about color palettes.
Maybe it's a combination of changing styles and getting older, but I find myself consistently choosing gold over silver- in fashion, in jewelry, and in decorating. Generally speaking, I would choose a gold gilt light fixture over polished nickel any day of the week. Gold is warm and inviting and always adds a touch of glamour.
In thinking about spring and summertime table settings, I love the look of gold flatware. It looks so gorgeous paired with bright and cheerful spring and summertime colors.
Lonny
Eddie Ross
Eddie Ross
Gold flatware works well with the warm and cozy hues of autumn, as well.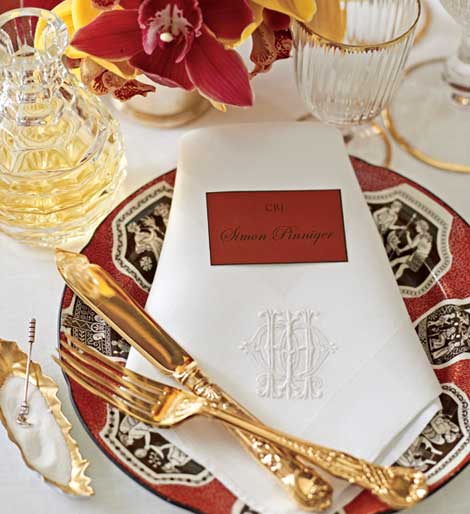 House and Home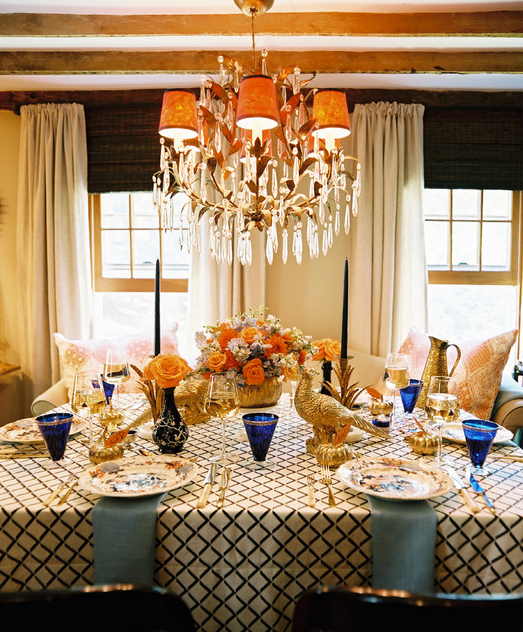 Lonny
I can't think of anything more appropriate for a celebratory New Years Eve dinner than gold flatware (other than champagne, of course).
Lonny
Be sure to check out a FAB set of vintage gold bamboo flatware (12 place settings!) on
MoS Marketplace here
!