As someone who wouldn't mind having a shoe rack populated with noting but Bonannos, ballet flats, and boots, sometimes I'm a bit behind on "trendy" shoes. But lately in my shopping and socializing I've been noticing a little bit of this action and am thinking I may have to give it a whirl:
J Crew calls this style "
platform heels
." I call it a cross between a bootie and a sandal. A sootie? A bandal? Semantics aside, there is nothing like this in my closet, nor has there ever been. It's concerning me these days that certain things are coming back in style that are giving me bad 9th grade flashbacks- khaki cargo skirts and their ilk- but the sootie/bandal appears to be new territory, and I can get on board with that.
I see this
Prada
pair as being super versatile. You could wear this to the office without eliciting too many strange looks, but they'd also look great with a flirty cocktail dress.
Banana has a few good spins on this style. The
Rumer
and the
Ramona
. And a couple more in the store. In a world where most of J Crew's shoes have crept up to the $200-$300 price point, it's nice to know you can still get a decent quality pair of shoes at Banana for $120 (and usually less with all their sales/coupons).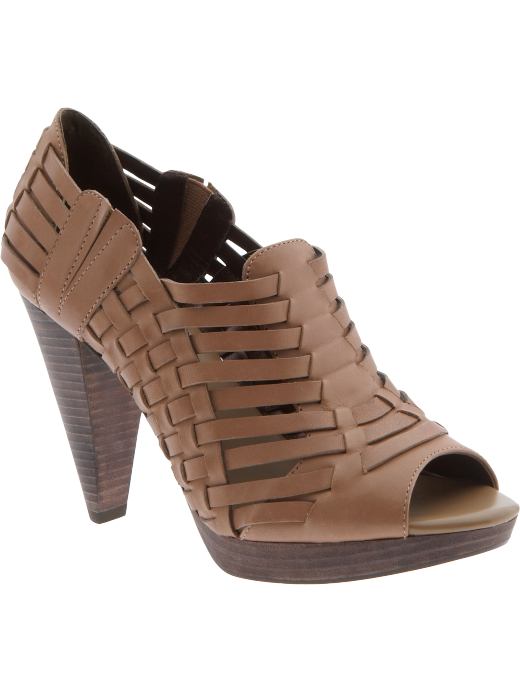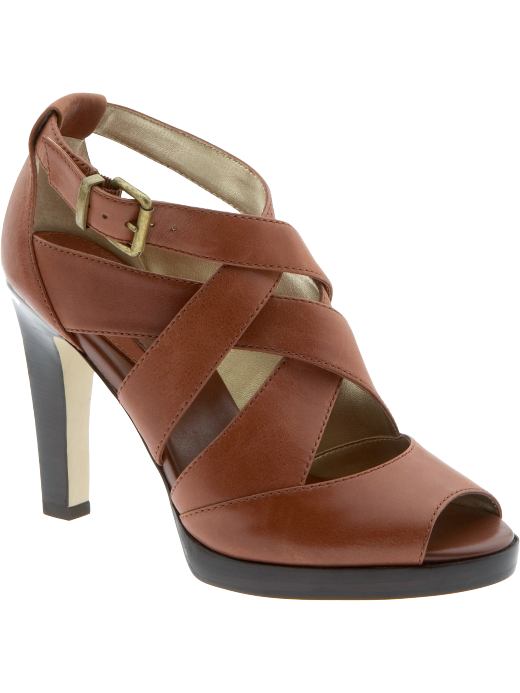 I recently spotted this Pour La Victorie
version
- still full price at Bloomies and other department stores- at my local TJ Maxx for $150. Pricey for TJ, but a great deal on a current season shoe. I'm hoping that since Pour La Victorie is a relatively obscure brand by TJ standards- and since these shoes are not your everyday sensible Nine West pumps that people tend to seek at TJ Maxx- then maybe they will hit the clearance rack soon!
Call my crazy but can you believe these Victoria Beckham-height skyscraper sandals are from
Ann Taylor
? Something tells us the
Cole Haan Air
version might be a bit more comfortable.
So how to wear these? I think I'm going to get a black pair that is on the dressier end so I can wear them both for work and for play. At work make sure your skirt or dress is of moderate length (nothing short with these monster heels unless you are in the employ of a gentleman's club). Then for going out, pair them with cropped pants or your favorite dress. They'd also go well with skirts that are less structured and a bit voluminous, like the ones with belted and gathered waistlines we are seeing these days. Like
this
Banana version: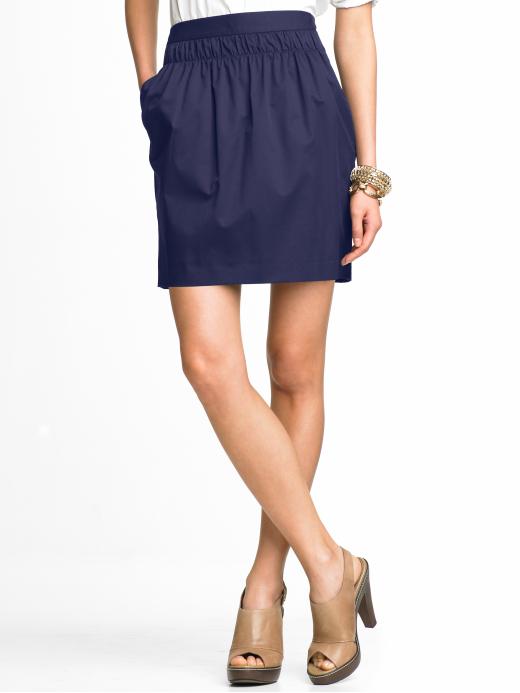 I love the brown and beige versions of the sandal/booties but think they are more of a stretch to get away with at the office or in dressy settings. Bring them out for a stylish lunch date or happy hour and pair them with your favorite casual knit dress. I recently purchased
this
knit jersey dress from Banana and think that a pair of high heeled sandals would make it a perfect casual dinner look.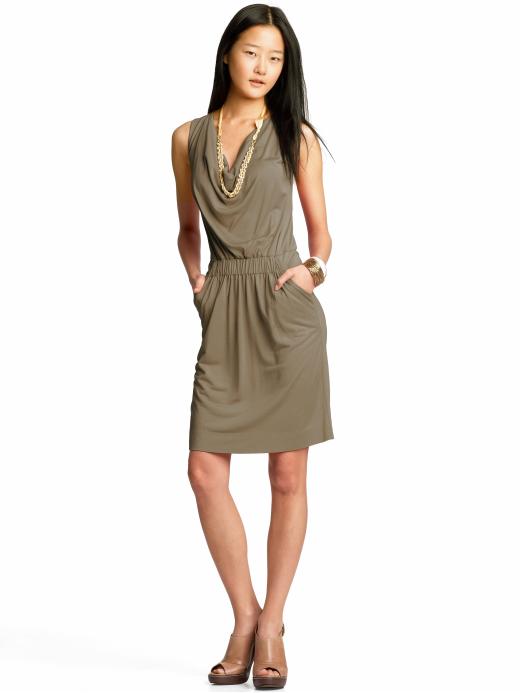 What do you think of this new shoe style? Take it or leave it? At first I was skeptical, but now it's growing on me and I can't wait to try them out. Happy shopping!