T minus 4 days till I hit the beach in southwest Florida for a long Easter weekend and I am beyond excited! A little fun in the sun is much needed after this impossible winter. It's that time when a lot of people are heading to the beach, whether for Easter, spring break, or just to get away.
Though "the beach" is a term used interchangeably, it's safe to say that aside from your swimsuit, most beachwear is not. What you wear in, for example, Palm Beach is probably not the same you'd wear to the beach in North Carolina. Each famous beach, from Malibu to St Barths to Nice, comes with its own wardrobe requirements. Of course my expertise is mostly limited to Florida beaches with a few jaunts to other beaches here and there, but if I had a beach trip around the world this is what I'd wear:
Palm Beach
With the Breakers as your backdrop, go for subdued luxury with beachy accents. Cover on up and then you can stroll down Worth Avenue after working on your tan!
Harbour Island
Hit the pink sand beaches in this small Bahamian island off Eleuthera. Keep the clothes casual but don't be afraid to add a few glamorous accessories.
Inspiration:
Harbour Island resident India Hicks
Isle of Palms
Go for classic fabrics like seersucker and madras when you hit this beach near Charleston.
Inspiration:
stylish South Carolinian Jenny Sanford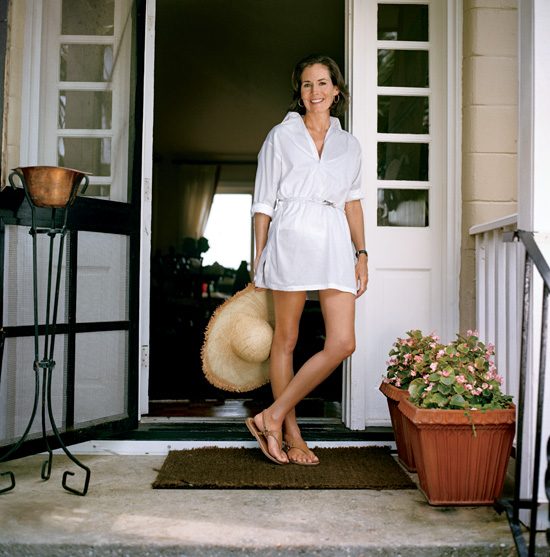 Los Cabos
Embrace the ethnic-inspired patterns and highlight them with metallic accessories. Slip on a glamorous yet casual jersey dress after the beach and enjoy some margaritas at sunset!
Inspiration:
Cabo aficianado Jennifer Anniston
Do you have any beach trips planned?