When MoS Charlotte asked me to guest post while she was on "Blog Maternity Leave," I excited to help her out! That emotion was quickly followed by a small moment of panic. MoS Charlotte and MoS Washington do such a fabulous job day in and day out! I knew I could not fill their big blog shoes! Instead of trying to appear to have some fashion or design sense, I am going to appeal to the other procrastinators out there (like me!) and give a quick run down on some Last Minute Holiday Gifts! Hope some of these ideas help you out!

The Gift of Books

I am a big fan of giving books as presents! And yes, I was that girl who gave books as presents in elementary school when everyone else gave My Little Ponies and Shera dolls. Here are some of my favorite books from 2009 that you might want to sneak onto your holiday gift list to give or to receive!

The Blind Side is a great book for the guy in your life and is a must-read for any sports fan. Although the book was published in 2007, the movie by the same title is out in theaters now and it is getting great reviews! Sandra Bullock was just nominated for Golden Globe with her role in this movie! There are 2 different stories running through this book- one story discusses the evolution of football to allow for the importance of the left tackle position. The other part of the story tells how a boy named Michael Ohr grew up on the streets of Memphis and amazingly became of the most sought after college football recruits. Available on amazon.com for $8.97.

This book actually came out in 2008, but it was such a great book I had to mention it. I am not normally a fan of short stories, but Olive Kitteredge won me over. The book, which was awarded the Pulitzer Prize, is a series of short stories that weave together the lives of the residents in a small coastal town in Maine. Often it is hard to bring characters to life in just a few pages, but Elizabeth Strout succeeds. This book is a must-read. Available on Amazon.com for $8.40.

Kate Morton is an Australian writer whom I stumbled across in my public library this past summer. The Forgotten Garden is very reminiscent of the classic book, The Secret Garden and feels like a guilty pleasure when you are reading it. The story begins with a very young girl who arrives by boat in Australia unaccompanied and with no knowledge of her background. The story weaves together the search for the truth about the young girl's family and past. Of course, there is a forgotten garden that links the past with the present and eventually the great mystery of the girl's past is pieced together. Available on Amazon.com for $15.21.

Okay, okay…. this blog is called Matters of Style and I have been busy talking about books! If you don't want to pick out some books for the holidays, here are a few items on my own personal shopping list (to give and to receive!) that may inspire you as you make your last minute Christmas lists!

The Splurge Gift

Spend some money on yourself or shamelessly ask someone else to splurge on you! Here on some of the items on my own wish list!

How about this nice pair of
Stuart Weitzman pumps
for $295? Wouldn't they be fabulous for one of the holiday parties Guest Blogger Atlanta wrote about on Tuesday?
Or this gorgeous
Tory Burch satchel
for $435? Perfect for holding all of your work essentials during the week and for your busy Saturday mornings running errands.
And I am drooling over this
Ranjana Khan
necklace made with crystals ad glass faux pearls. To die for!
Not-such-a-Splurge Gifts

So we can't always get the splurge items on our Christmas lists! Here some other items I am hoping are under the tree Christmas morning!

I would love to cozy up in this
V-Neck Henley sweater
from J Crew. Prices are listed as ranging from $129.99 to $142.50 on jcrew.com
If you haven't bought a pair of
LL Bean's Wicked Good slippers
, then you don't know what you are missing! These slippers are so comfy, you'll wish you could wear them to work! And for only $49.95, this is a gift that is sure to make your wallet happy as well!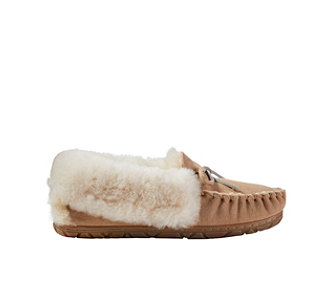 I love this
Vintage Vine bracelet
from Banana Republic, which costs a very nice $42. It would be a great addition to a New Year's Eve outfit!
What about buying tickets? (For You or Others!) To concerts, sporting event, the ballet, the opera… I could go on and on. Tickets are a great last-minute idea! Personally, I am hoping snag some tickets to the Golden State Warriors vs. the Washington Wizards so I can see Davidson's Stephen Curry play!

Bottoms up! A fine bottle of wine or liquor might do the trick last minute! Why not splurge on a nice bottle of wine or a nice bottle of liquor this holiday season? You can show that you know the gift recipient well by purchasing the type of wine or liquor he or she prefers. And I will admit that I had to make use this last minute idea last year when I discovered that my mother-in-law and I had bought the same gift for my husband only a few days before Christmas! The Johnnie Walker was a hit if I say so myself!

Have you considered an Alternative Gifts this year? Nothing symbolizes the true spirit of giving like an "Alternative Gift". You can give an alternative gift by making donation to a good cause or charity in honor of a friend or loved one. This is the type of gift you know you will feel good about giving, and people will be happy to receive! We all know times are tough, and Alternative Gifts are a great way to help other less fortunate than ourselves. As a teacher, I have to give a brief plug for the great website
www.donorschoose.org
. This site allows you to give to teachers in high-poverty schools across the country so they can supply their classrooms for the best learning to take place. DonorsChoose is linked with companies like Barnes & Noble and Office Depot, so you know the teachers will receive the items listed on their posting.
Happy Gift Giving!

Thank you to our wonderful guest blogger for these fantastic ideas- no matter how much you plan for Christmas, there's still always something to grab at the last minute, and these suggestions are much appreciated!