No matter what your New Year's Eve plans are- whether you're attending a low-key party at someone's home, having dinner at a swank restaurant, or hitting a festive soirée- sequins and sparkles have become de rigueur for ringing in the new year. If you're rushing around today trying to make a last minute purchase to spice up your outfit, you're in luck- not only are there tons of sequins to be had, but most of it is on sale! Let the countdown begin!

While there are certain things for your wardrobe you should splurge on, sequins do not have to be one of them! Perhaps quality matters if we're talking about a full-on sequin dress, but for a little accessory or a fun top, it's hard to tell the difference between high and low. We'd particularly recommend stopping at H&M or Forever 21 for all your sequin-shopping needs!

I am really loving Aqua, the Bloomies house brand. It's trendy but much better made than H&M or Forever 21, yet about the third of the price of Theory, DVF, etc.
Sequined Brocade Combo Dress
, Aqua
Because it will be cold out tonight!
Sequin Beret
, Forever 21
And don't forget-

Some classy headwear...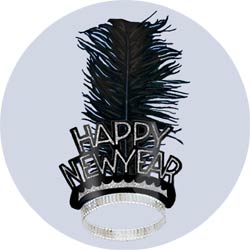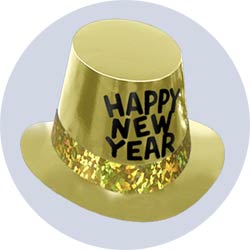 Something to annoy everyone around you with....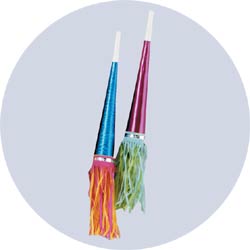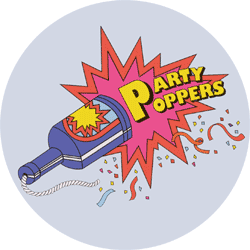 And something to get the party started!

Happy New Year, everyone! See you in 2010!