Quick! Someone give that poor homeless lady a shower and stick $5 in her Starbucks cup. What, what's that? That poor homeless lady is worth $100 million? Whoops! In that case...spare some change?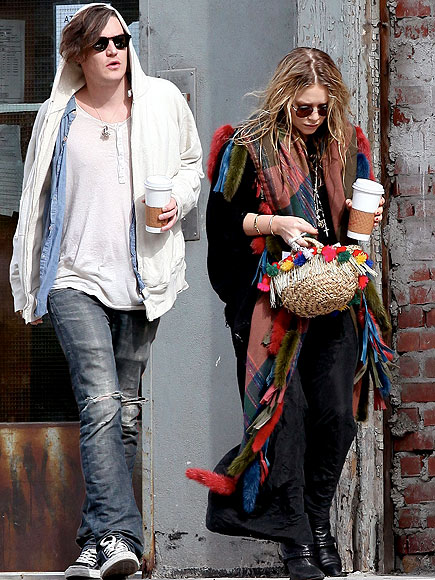 Looks like MK's bringing back "
Derelicte
" chic. Mugatu would be proud.
What do you think of MK's outfit?