A while back we deviated from our normal routine of oohing and ahhing over fabulous interiors and posted about
Style to Skip
. Back by popular demand, today we bring you round two of this series. Today's theme is "klassy" and you'll see why...
While I love nothing more than poring through the latest shelter magazine and being inspired by the amazing homes, at the same time, I can't deny that it makes me feel a tad bit inferior when I gaze around my apartment. Much like I'd feel if I went biking with Lance Armstrong, or compared closets with Rachel Zoe, sometimes focusing only on the best can be a little, well, disheartening. Today's post is designed to remedy that. We guarantee that after seeing these "klassy" homes and interiors you'll look around your own place and feel pretty darn satisfied with yourself.
Exteriors to Make the Neighbors Cringe
It's not often that I see a photo and have to words to describe it. But that's what happened when I stumbled upon the priceless gem you see below. Incidentally, I must credit the website
Ugly House Photos
for most of the pictures on today's post. It's priceless.
I wonder what LVMH would say about this house in Mexicali, Mexico? I keep trying to get MoS to do the same thing with the Goyard pattern on her house, but for some reason she keeps saying no! Perhaps she'll change her mind when she sees this Hello Kitty themed house in Taiwan.
Photos via
Ugly House Photos
.
Being children of the 80's we understand wallpaper borders were par for the course back in the day. But what they are still doing hanging around today is another story...
Below, this is what happens when you don't use two coats of paint (though the paint seems to be the least of this room's problems!)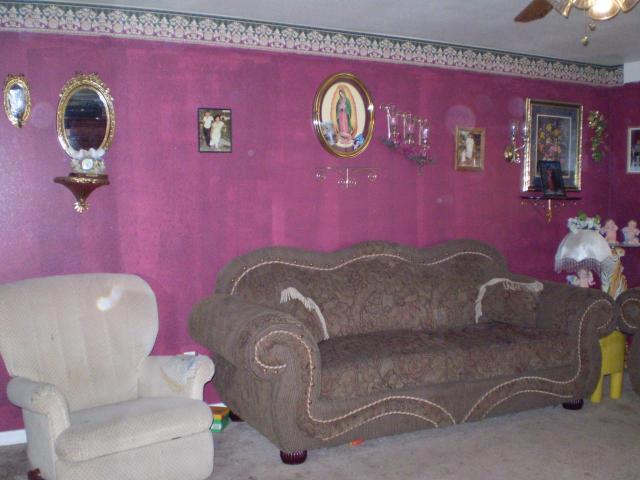 We love handbags as much as the next girl, but we cannot endorse putting them on the wall.
At least the above photo is on an
Ehow
tutorial about how to remove wallpaper borders!
This room has a whole host of don'ts- swag drapes, a Thomas Kinkade-looking picture over the bed, a bench that looks more like a console table, and a new addition to the "NO" list- shiny bedding.
Considering all of the most incredible bedding we see in magazines is crisp 100% cotton, we are not sure how people have come away with the idea that polyester blends add a sense of luxury to a room. Not to mention- isn't that stuff slippery? And itchy?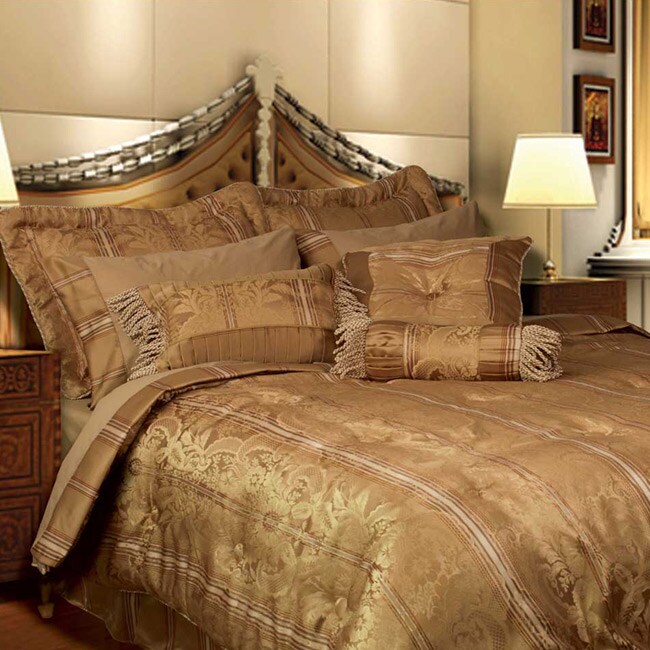 Even when done in actual silk, we're still not crazy about this over the top look.
Image via Bed Bath and Beyond
Feast your eyes on these fabulously wrong faux finishes. While we recognize that good things can come of the artful application of paint, we have serious problems with people who try to make their old homes look like a crumbling old-world Tuscan villa.
décor interior design Phoenix homes Design Through the Decades">
Photo via Ugly House Photos
Oh really, you've got an exposed brick wall in your 5 year old suburban home?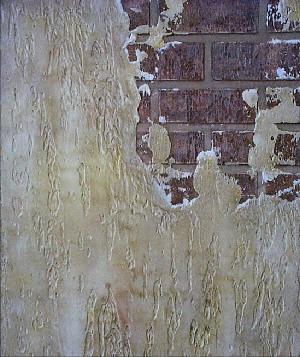 You mean these plants aren't really growing out of this stone wall in the middle of the foyer? Gee, you had us totally fooled!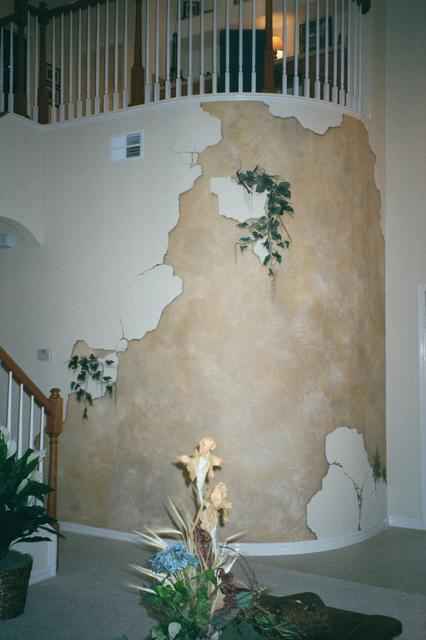 We could blog all day (really) about offenses to decor, but must tear ourselves away until the next installment of Style to Skip. Until then, tell us, are there any styles out there that you think need to go on hiatus? Anything we posted about that you particularly agree on? Leave us a comment!